Braided brakelines re-route
S95Sedan on 25-06-2010
Re-routing of most of my brakelines. Wasn't satisfied by the result the old setup gave me (hard lines suck) so decided to ditch them and fully re-route them inside the cabin with decent couplings and full braided lines.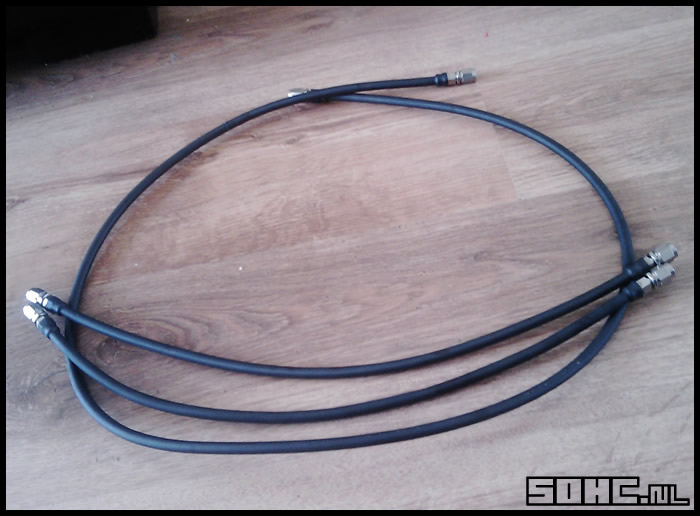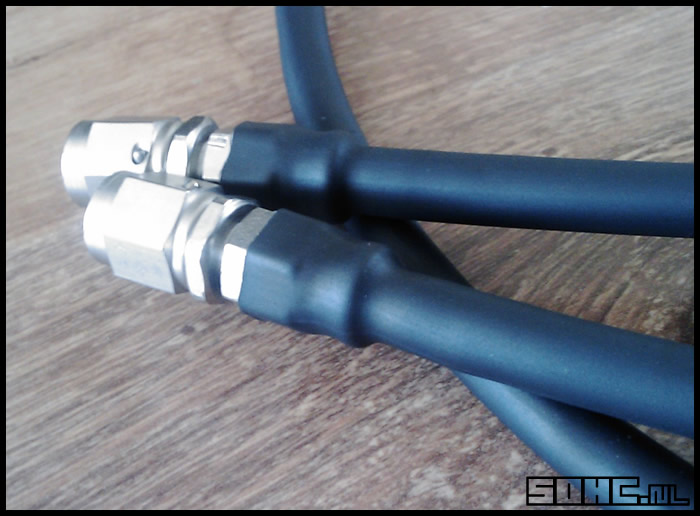 Front brakelines are routed trough the holes from the old setup while the rear lines exit in the wheel wells and connect right onto the existing braided lines.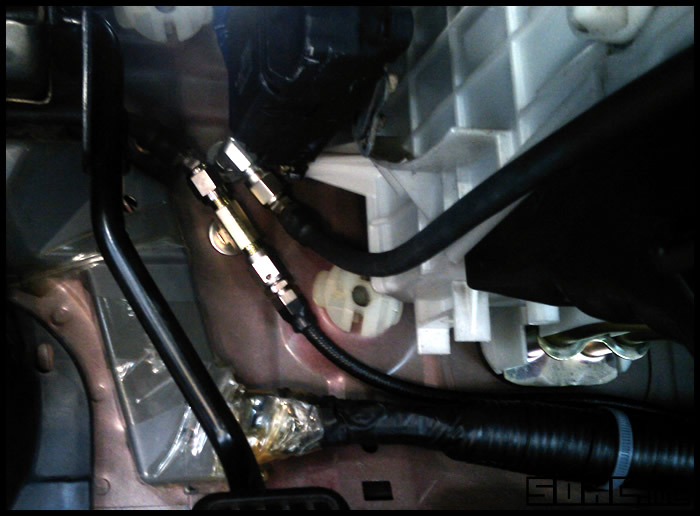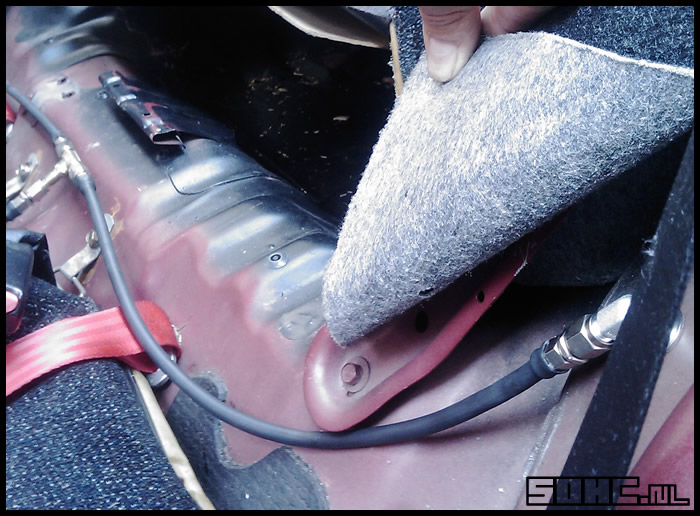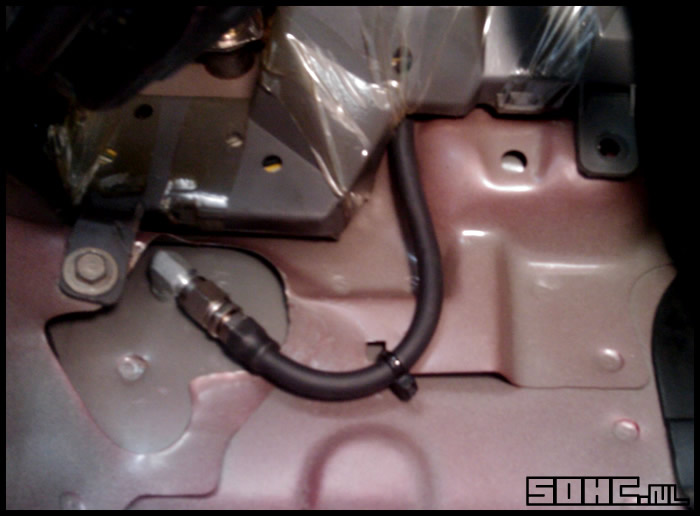 While at it i also installed a Bias-Valve to adjust the rear brakes.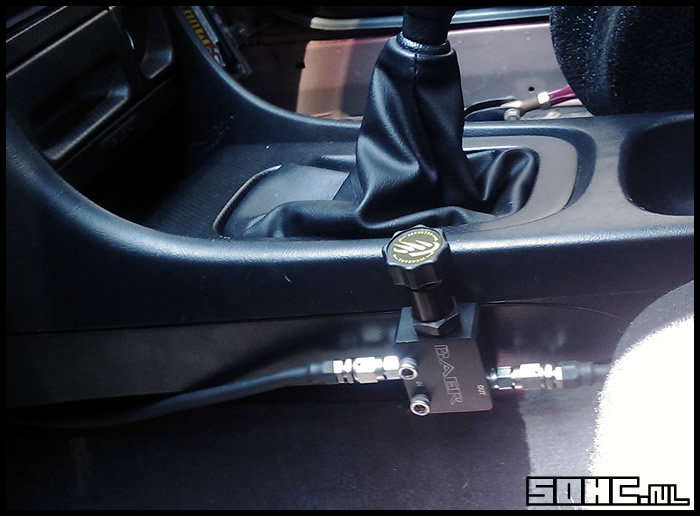 Corner Balance
S95Sedan on 25-05-2010
Corner balanced the car today. This is mostly done to fully prepared racecars but even on a normal car afterwards there was quite a bit of improvement.

Weighting wasn't fully perfect but close enough.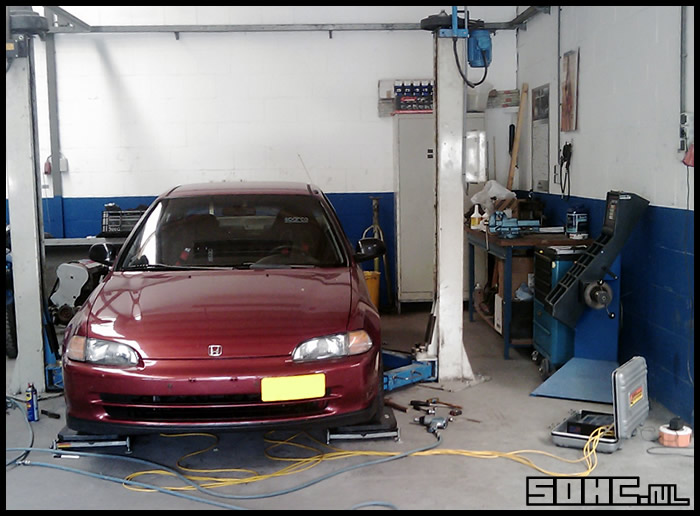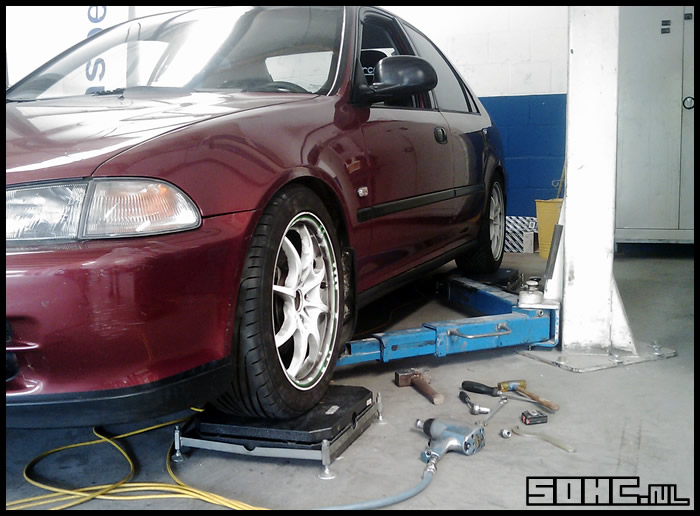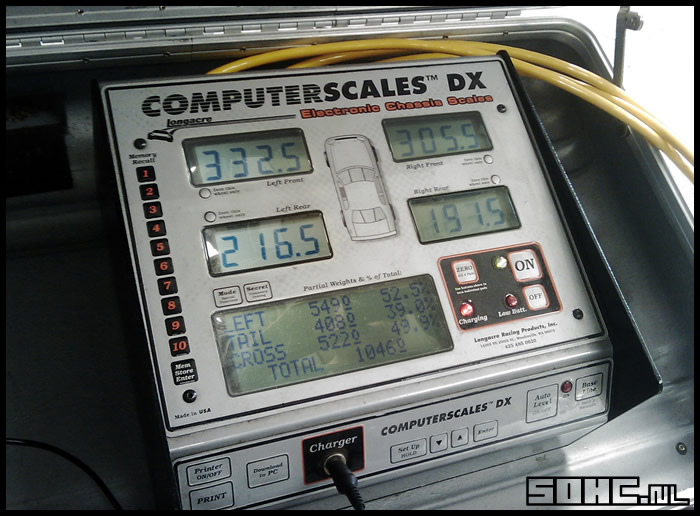 Integra Rear swaybar
S95Sedan on 19-04-2010
Ordered some new parts last friday, 16th of april, a Integra type-r 23mm swaybar.

Always wanted to put one on but never really found one either way overpriced or in a decent/good condition until now. (thanks ALL4HONDA)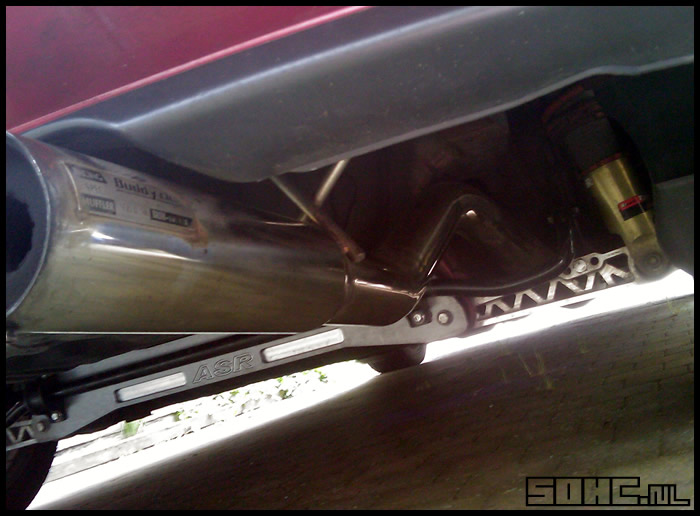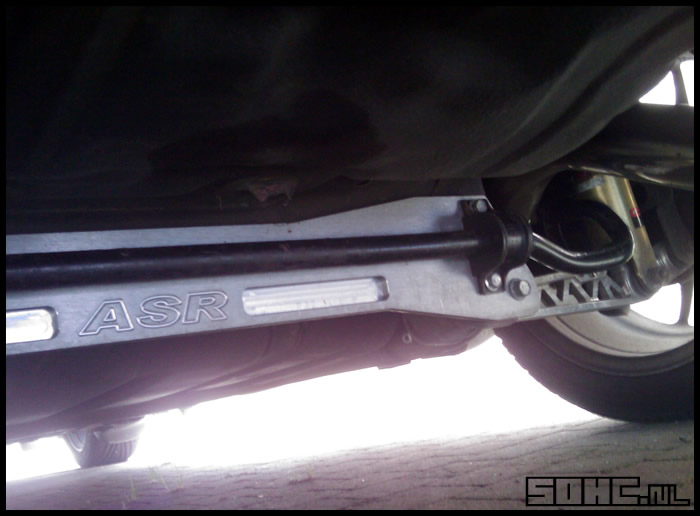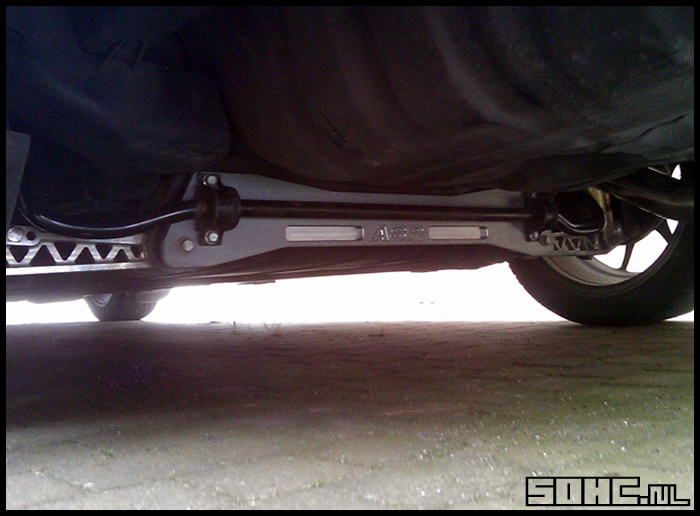 Full Rear Setup:
- Apex'i N1 Pro: Full Coilovers
- Function7 LCA's
- A-Spec Racing Subframe
- Integra type-r 23mm Swaybar
Rota Circuit 8 Rims
S95Sedan on 15-09-2009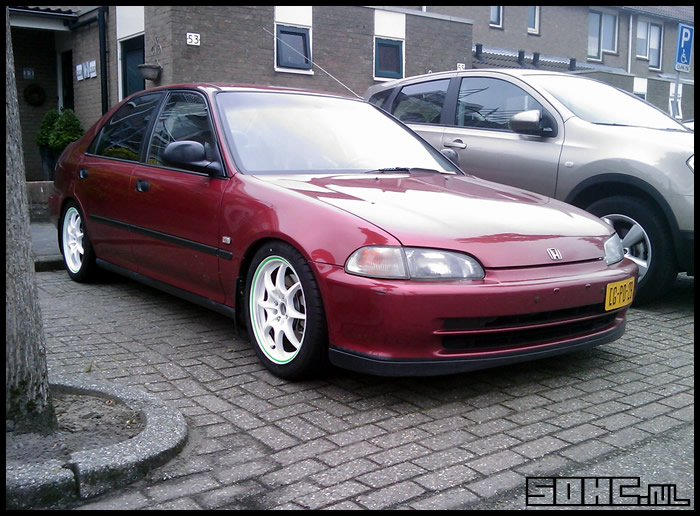 Some things i picked up not too long ago.

Set of Custom painted Rota Circuit 8 Wheels in 16" with green striping. Decided to get rid of the Tenzo-R Passion 5 in 17" because they needed 5mm spacers for my 282mm Integra brakes where as these don't. Definately digging how they look compared to the old set.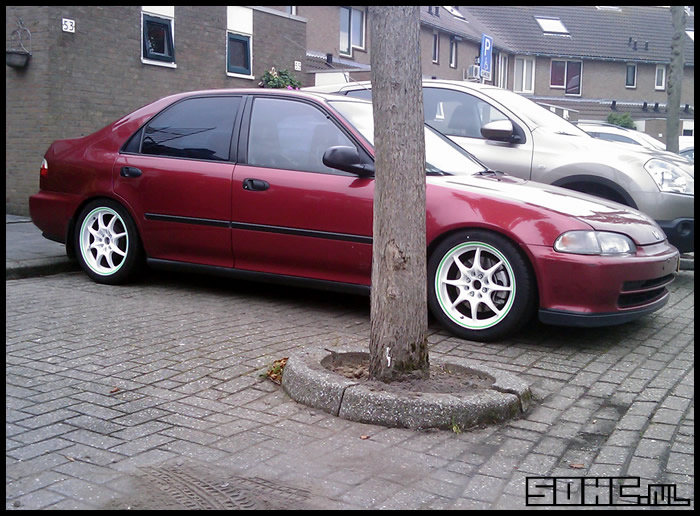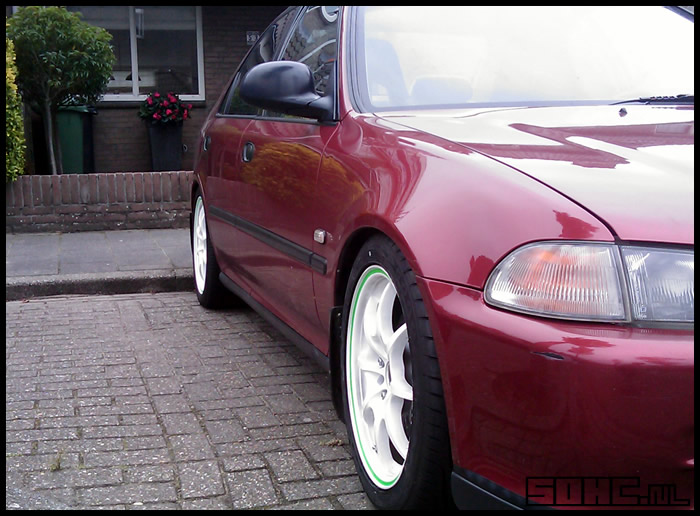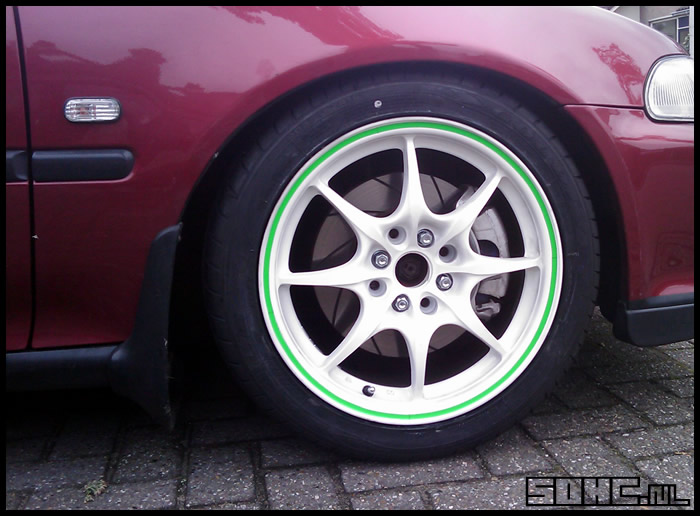 Brake setup [Integra 282mm]
S95Sedan on 17-07-2009
After driving around with the stock 242mm brakes my civic came from the factory with for a while i decided they could definately use an upgrade to something bigger. The 242mm aren't really ideal either when you actually want to brake properly and since i drive around the track every now and then i started looking for a set which suited my needs.

Ended up with going for this setup in the front:
- Integra Type-R Front Calipers (282mm)
- 3G GR-10 Brakedisks (Modified Brembo Blanks)
- Endless CCR Brakepads

Set when it arrived from the UK and the Endless pads at RisingSunPerformance: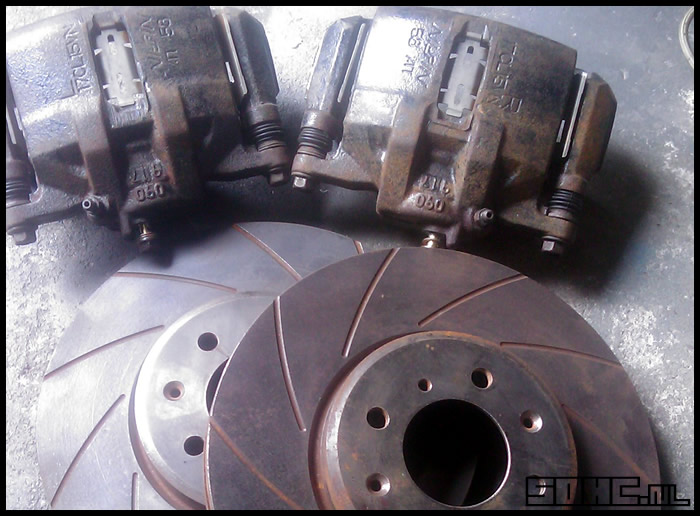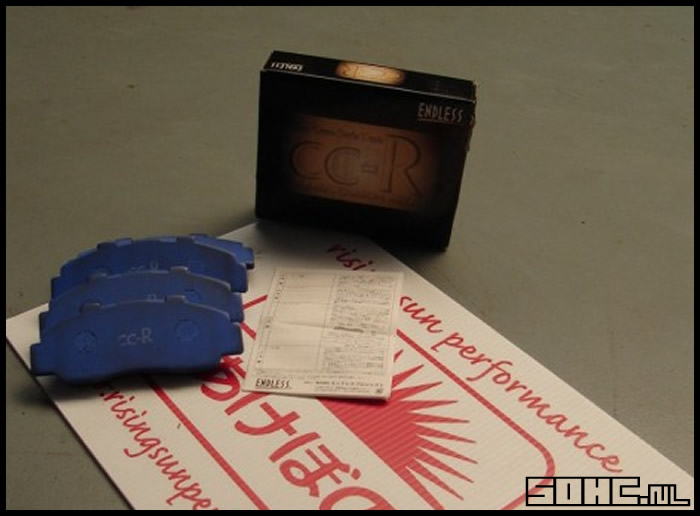 Calipers are in great shape but since i had them lying loose i thought i might aswell give them a bit of paint, aswell as the knuckles.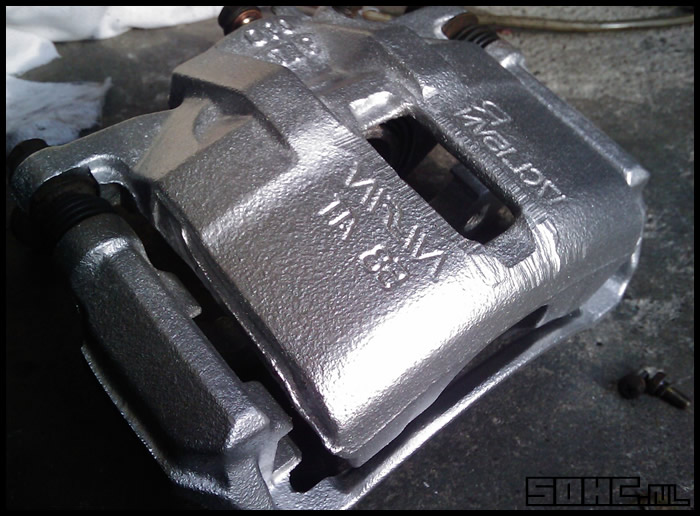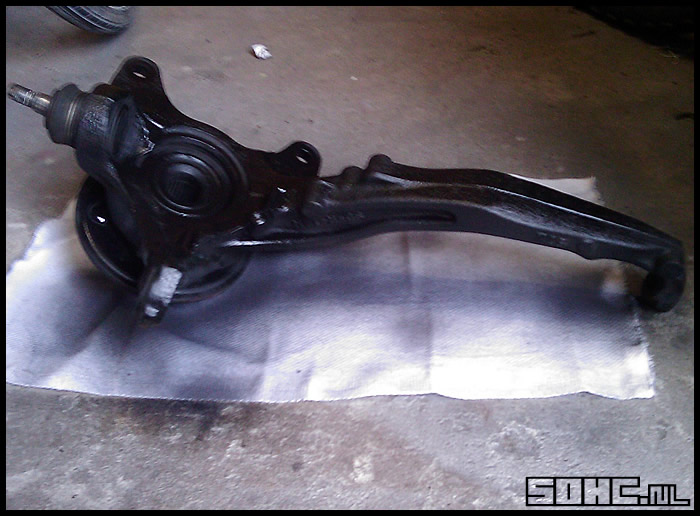 Testfitting the resprayed calipers and knuckles, everything looking as it should so time to put it all on the car with as result: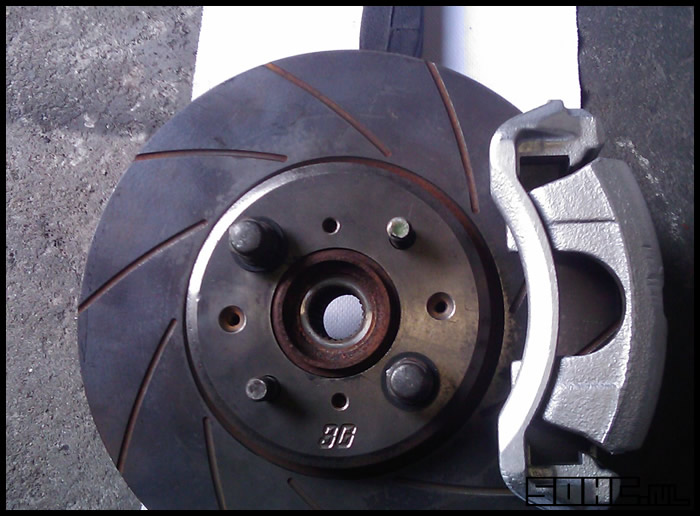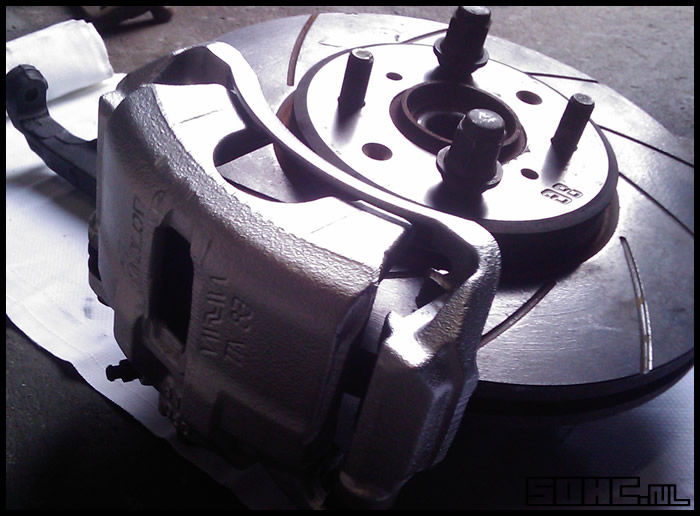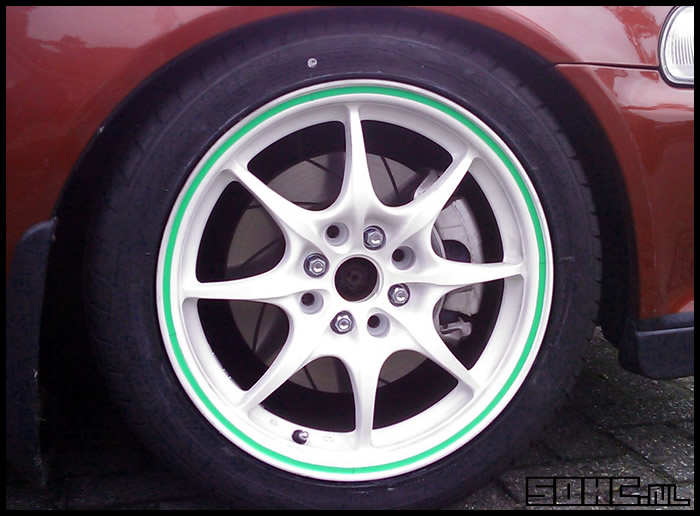 All in all i can definately recommend them, braking is very very good and pedal feel is superb. One disadvantage i do have noticed, after some highway trip for example, is that the Endless pads do need to warm up a bit to grip properly.
- Copyright (c) 2009-2010 :: SOHC.NL -